Tip #1: Simplify Your Self Care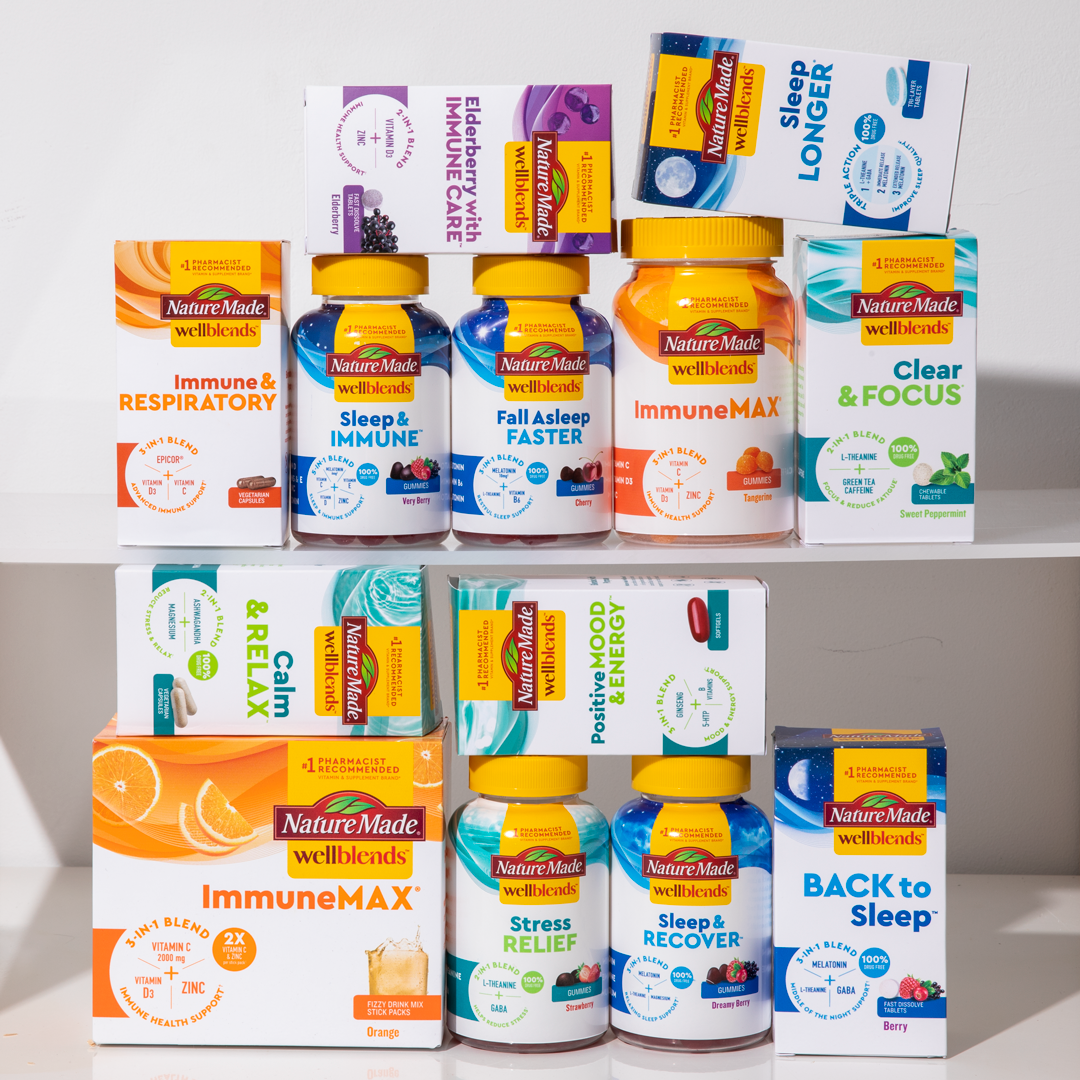 It can be tough to prioritize self-care when you are so busy taking care of everything and everyone else—but that's when it's more crucial than ever! *cue flight attendant speech about putting your oxygen mask on before helping others*

Sleep, stress and immune health are a connected system—which means if one is off, so are the rest! Being able to streamline your solutions, rather than focusing on them separately,
simplifies a routine. The new Nature Made Wellb Blends are our favorite because these supplements are targeted to balance our sleep, stress & immune health needs.
†They come in capsule form, gummies, (that just so happen to taste amazing!) and a fizzy drink
mixes, which we can throw in our purses and take on-the-go!